Oartec Training Monitor (OTM2)
The Oartec DX has a new generation workout monitor with upgraded features and functions.
The OTM2 has a menu based navigation to easily set up either custom, preset or saved workouts. It is compatible with both Bluetooth and ANT + heart rate chest belts and has a number of different display and unit options.  All workouts are saved into the monitor memory for detailed viewing.
The OTM2 uses 2 x alkaline D cell batteries with an approximate 250 hours of usage. For a detailed overview click here.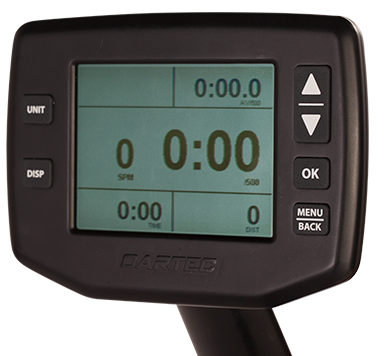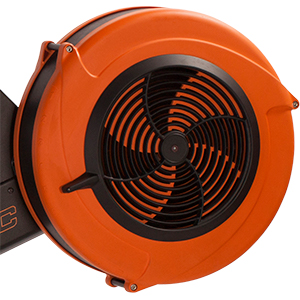 Adjustable Air Resistance
The resistance is created by air flow through the flywheel housing onto the fanwheel inside. The resistance can be adjusted harder or lighter by moving the intake dial and changes the resistance that is felt by the rower. There are numbered settings on the housing from 1 to 10, with 1 being the lightest and 10 the heaviest.
Self Centering Seat
The Oartec DX has a curved seat track that keeps the rower centered while still being able to move freely back and forth during the stroke cycle.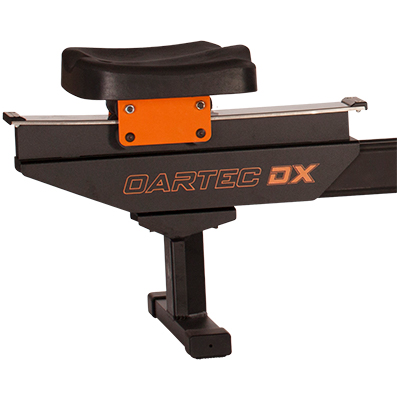 Adjustable Footplate and Ergonomic Handle
Heavy Duty Acetal Rollers and Custom Rail Profile